An incredibly talented painter was doing some bike portraits at the Handbuilt Motorcycle Show last weekend. I stopped on the way out to watch him work a bit. His technique was rather fascinating and his portraits are as unique as the custom bikes I saw at the show.
He was applying paint with what appeared to be a chopstick. His strokes appeared crude at first and he carefully smoothed out swaths of paint while carefully considering his subject. Peaceful strokes were periodically accented with abrupt flicks of his paint stick at the canvas, producing additional texture and a bit of chaos to complement the graceful lines of the machine. It was such an intriguing creative process to observe.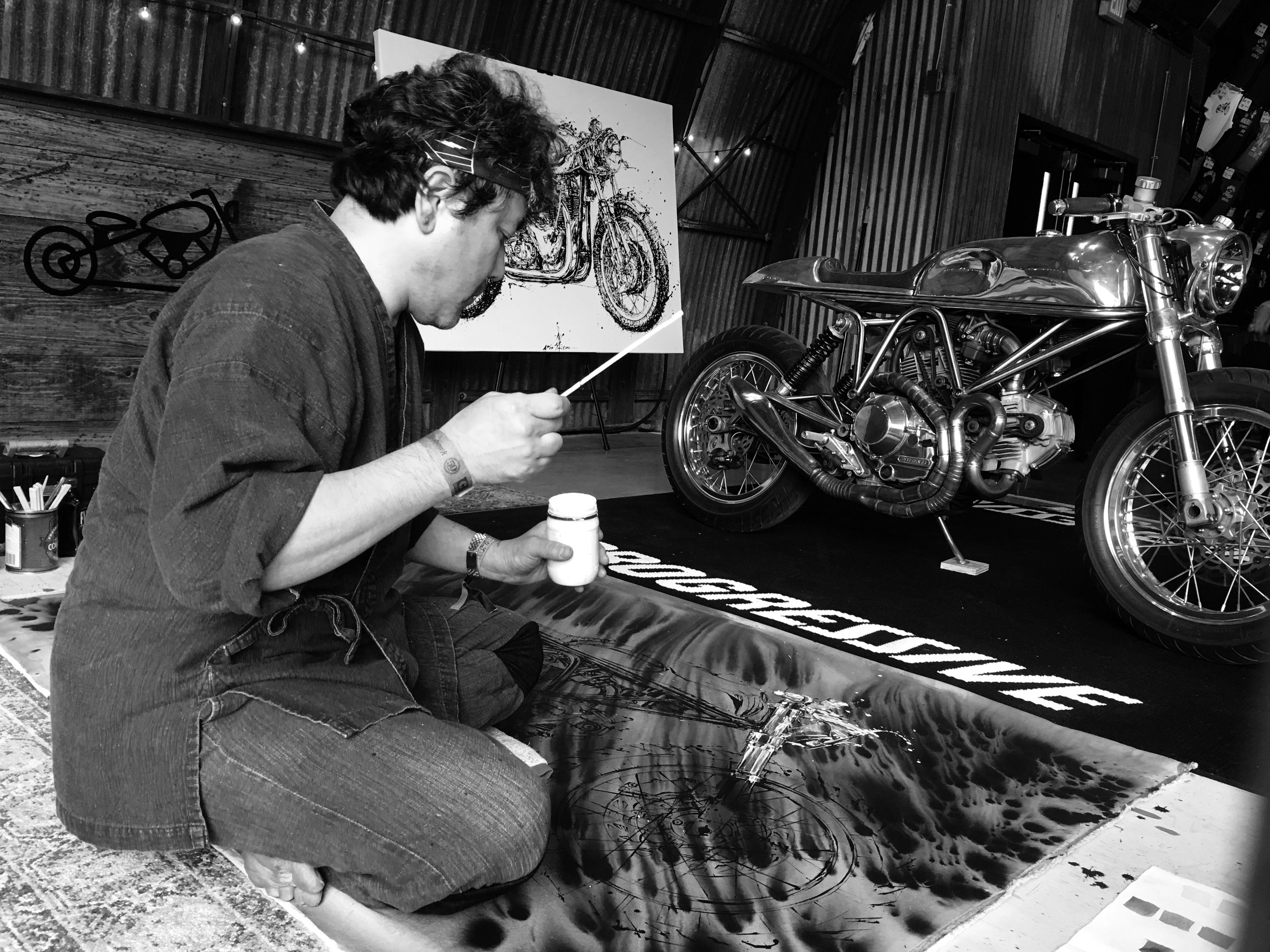 Images were captured with an iPhone 6S+ using the Blackie app.